About us
Erzgebirge.co.uk is an online-shop from the ISDD GmbH. Our company was founded in 1997 from Reiner Duffner and Claus-Stefan Duffner in Schoenwald in the Black Forest/Germany. Our goal is that our high-quality products help you to decorate your home. We offer you a large selection of original Erzgebirge crafts and Black Forest Cuckoo Clocks. As we place a high value on quality, we have selected all products carefully with our manufacturers.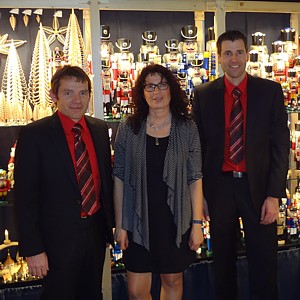 Through close relationships with our manufacturers we can guarantee short delivery time and best prices. As we deliver worldwide our items are extremely well packed.
We hope you will enjoy our products. The craftmanship of our items is a welcome gift on the whole world and the gifted will surely enjoy it for a long time.